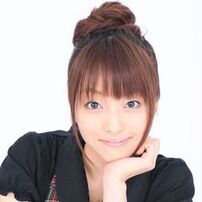 Emiri Katou is the seiyuu who plays Naru Ayase in Pretty Rhythm Rainbow Live. She is good friends with Lucky Star voice actress Kaori Fukuhara, and they don't only just do a radio program together, but also concerts, as well as making jokes on Twitter.
Other Roles
Edit
Ad blocker interference detected!
Wikia is a free-to-use site that makes money from advertising. We have a modified experience for viewers using ad blockers

Wikia is not accessible if you've made further modifications. Remove the custom ad blocker rule(s) and the page will load as expected.